#SheWasGoingForARun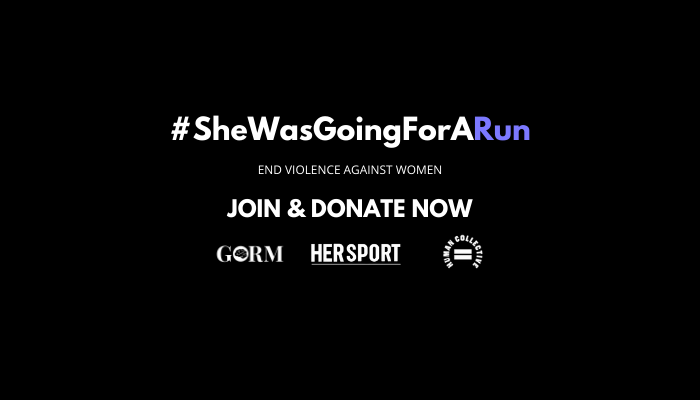 The #SheWasGoingForARun Campaign aims to actively combat violence against women by awareness raising, fundraising, online content and community building. Funds are being donated to Women's Aid. For so long the focus has been on what women should do to avoid harm; 'don't walk at night', 'keep keys in your hand', 'cross to the other path if you see a man coming', 'text me when you're home'.
This needs to change. Every woman should have the right to be safe both in their own homes and in their communities.
We are asking you to come together to stand up for all women. On 6th March we will are hosting walks and runs to raise awareness and funds against gender based violence. Show your support and be part of the change. You can join in with some of the local hubs or do this individually, with friends, family, teammates or colleagues. This can even be done as one of your  club training sessions!
Where do the funds go?
Funds raised will go to Women's Aid, a national frontline organisation working to prevent and address the impact of domestic violence and abuse. In 2020 there were 24,893 disclosures of abuse against women. Since 1996, 244 women have been killed with 87% of resolved cases being perpetrated by a man known to the victim. 13% of perpetrators were strangers.
Everyone who donates €15 or more will receive a #SheWasGoingForARun T-shirt
BO
nk
DM
CT
JM
EW
CL
GB
GM
AM
SB
RM