Every woman has the right to be safe both in their own homes and in their communities.
On 6th March we will be hosting walks and runs across the Nation to raise awareness and funds against gender based violence. The #SheWasGoingForARun Campaign aims to actively combat violence against women by awareness raising, fundraising, online content and community building.  Funds will be raised for Women's Aid. Girls & women should not live in fear. 
Every person who takes part is standing up for all women and making a difference. In 2020 there were 24,893 disclosures of abuse against women. We are coming together to take a stand and start conversation against the REAL fears women face on a daily basis. All funds raised will go towards Women's Aid to help offer confidential information, support and understanding to women in the Republic of Ireland, who are being abused by current or former boyfriends, partners or husbands.
How It Works?
We will be working with communities all over the Nation to organise walks and runs to commemorate all the victims of gender based violence. Clubs and community leaders near you will create their own routes and challenges to show support and help fundraise for Women's Aid.
Everyone who donates €15 or more will receive a #SheWasGoingForARun T-shirt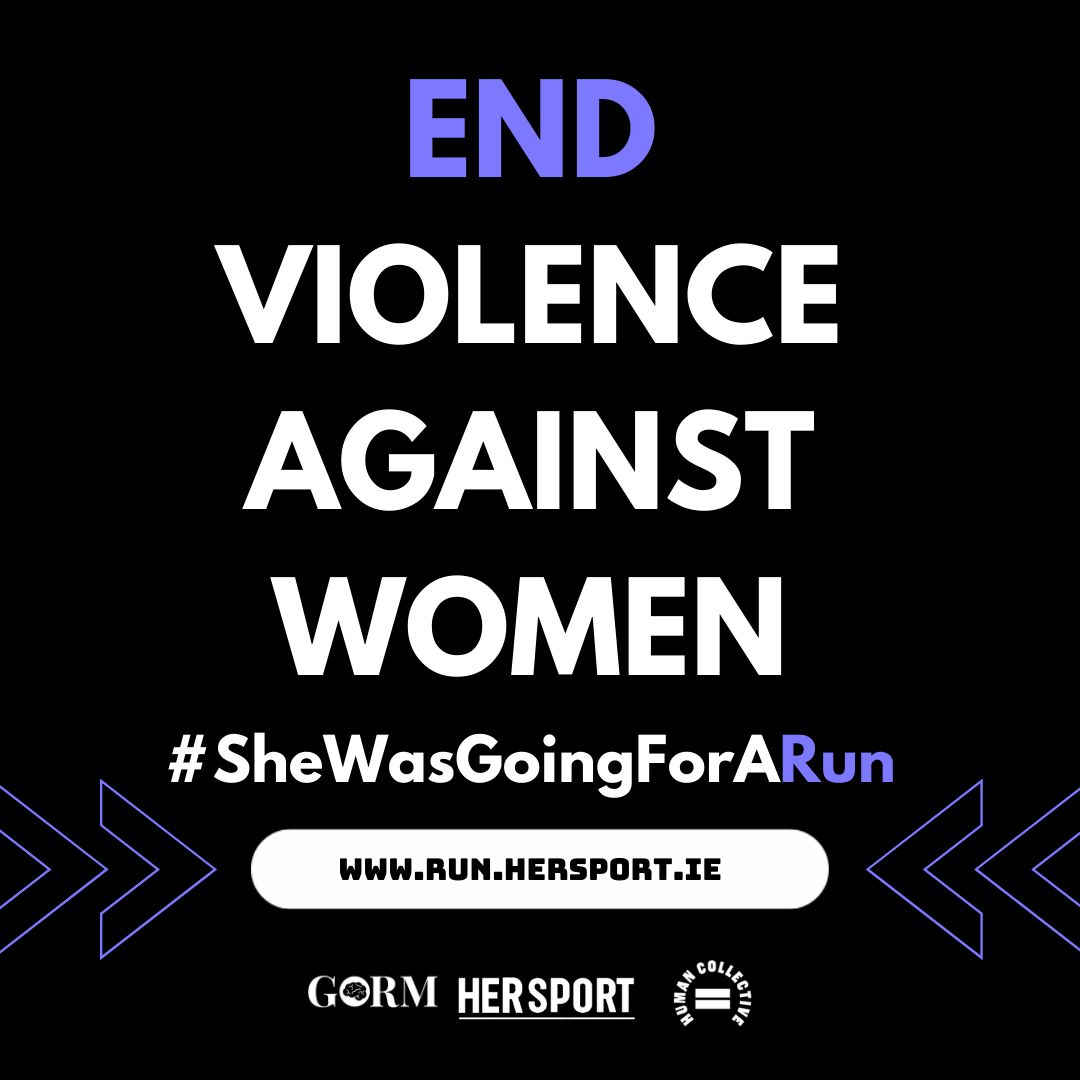 Over the next few weeks we will be releasing information about locations of hubs around the country where the walks and runs will commence. Alternatively you can also create your own challenge or route and do it on your own, with friends or family!
If you are a sports club and want to get involved to become a hub in your community please register below.

Women's Aid is a leading national organisation that has been working to stop domestic violence in Ireland since 1974. They operate the 24hr National Freephone Helpline and a number of Dublin based face-face services. We also act for justice and social change through our specialised training, public awareness campaigns and policy work.